Needle Nags from Etsy.com

Imagine the work that went into this felt horse -- and only $32.00...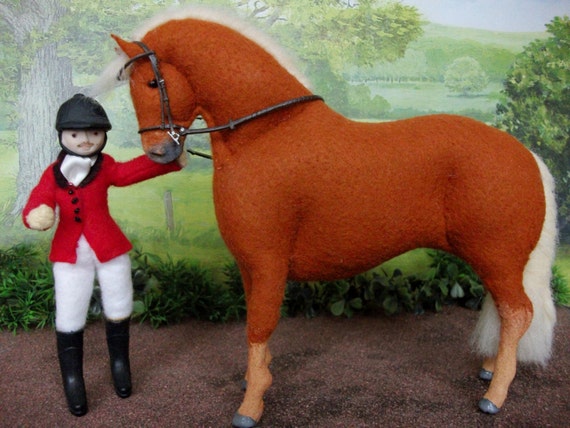 Rider not included. The horse (a mare) is from wool blend felt fabric and she has wires in her legs back and neck. She is not really pose able. She has black glass bead eyes with flaxen fur fabric mane and tail. Her marking have been painted in acrylic paint. She measure approximately 7 inches tall, by 7 1/4 inches long (not including her tail). She is worked to 1/12th scale. His hooves have been glazed over to give them a nice shine.