Browbands for sale and made to order at btbbrowbands.com. See also used items for sale below. For used items, all sales final (no refunds). Ask questions up front!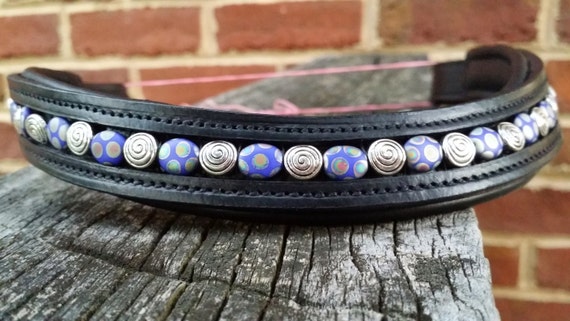 Blue Peacock, $85 (most browbands are $85).
SOLD Lovatt and Ricketts Dressage saddle, brown, 17" seat, adjustable tree.
Awesome condition except billets are fair condition. $799.
View more photos...
SOLD Pikeur dressage jacket,
excellent condition. $250 (retails for over $400)
View more photos.
SOLD Ellerslie dressage pad,
gorgeous pale gold and black with velvet trim. $150. Never used. Click to enlarge photo. Email sek4278@gmail.com
Petrie Elegance dressage boots,
size 8.5, tall/skinny leg. 49cm tall, 34cm at calf. $400.
View more photos.
Also available...
Soft touch girths, 30 and 32" $20 each
Nunn Finer 32" brown dressage girth (Piaffe), $65.
Schneiders fly sheet, 74" $20.
Long dressage spurs, regular and swan neck, $15 each. Photos here.