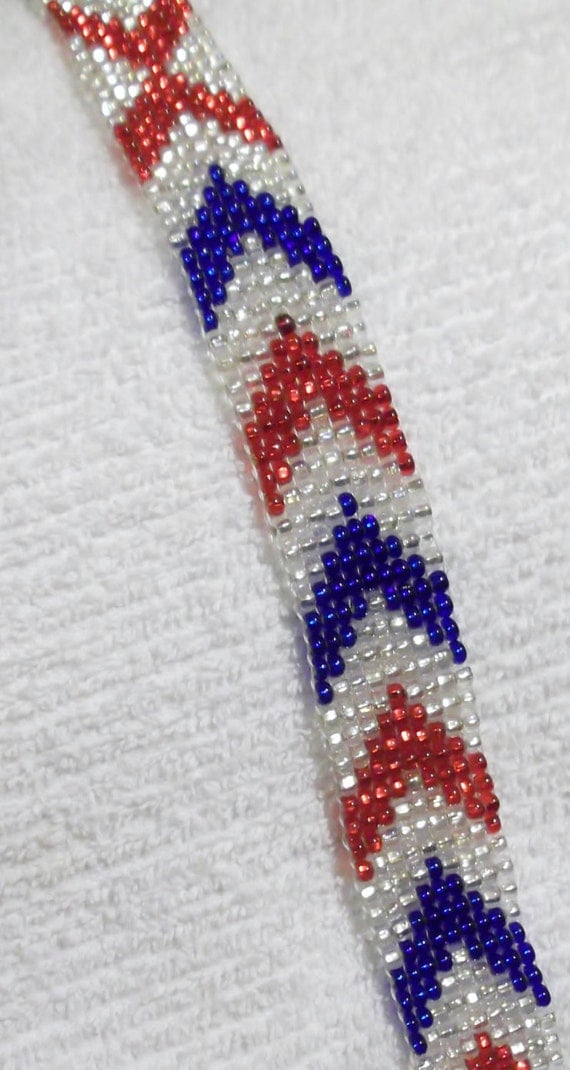 Happy July 4. We are lucky for our freedom to do whatever we want to do, and we're so immersed in it that we don't appreciate it. Let's think about it today.
I have a surprise related to
Woven Beads Browbands
(Silver-lined Ruby, Sapphire and Crystal Chevron Woven Beads Browband, Size 16 inches) that I will share later, but for now enjoy this
awesome red, white, and blue browband
.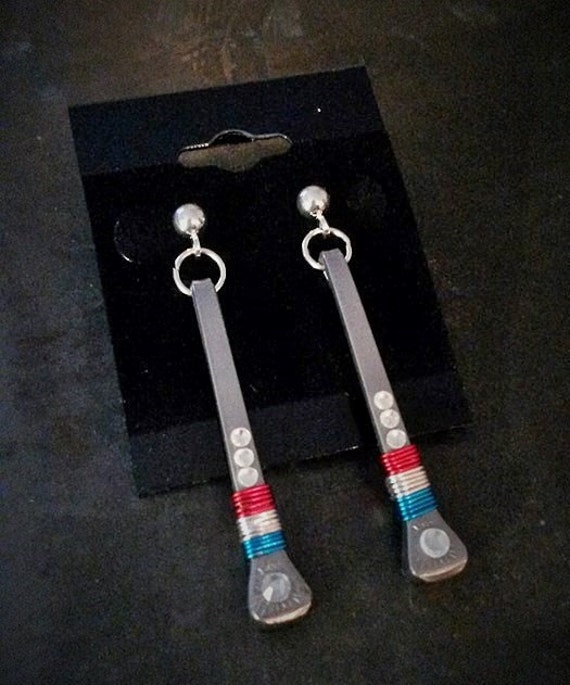 I also need to share these
patriotic horseshoe nail earrings
, from an Etsy store I don't know well --
Kowboy Kim's Design
. Are these not lovely?